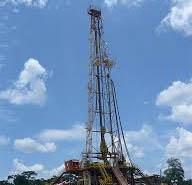 Amerisur Resources has acquired Platino Energy (Barbados) Ltd, a private company, from COG Energy for a total consideration of US$7MM.
Highlights:
Payment to COG of a total of US$7MM on closing. The consideration will be paid in Amerisur stock and the Company will issue 22,711,494 Ordinary Shares. The payment is based on the 30 day VWAP prior to closing.
A further payment will be made in Amerisur shares, approximately one month after closing following finalisation of the closing balance sheet, for the net non-cash current assets. This payment is estimated to be approximately US$500,000.
In addition Amerisur will replace US$1.7MM of cash guarantees with the Agencia Nacional de Hidrocarburos ('ANH'), relating to the Platino assets
Amerisur will also pay a 2% net royalty per block to COG, once net production in each block exceeds 5,000 barrels of oil per day ('BOPD').