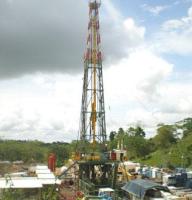 Amerisur Resources is pleased to announce the proposed appointment of Nigel Luson as Non-Executive Director.
Since the notice of the Company's AGM was sent to shareholders, we are fortunate that Nigel Luson has agreed to act as a non-executive director of the Company
Mr Luson (57) is the Chairman of the British & Colombian Chamber of Commerce in London and is an independent consultant on foreign trade and investment. He has many years of experience advising international companies on risk management and business development, and has held a number of Board-level roles involved in international compliance and risk, investment fund management and international M&A.