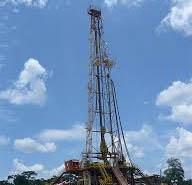 Amerisur Resources is pleased to announce an update on the well Platanillo-7 in the Platanillo Field, Colombia, the 10th new well of the current drilling campaign, in addition to three successful sidetracks.
The well has been successfully drilled, on time and under budget, to a total depth of 8,533ft MD, achieving an offset of 1,181ft to the east of Platform 3N.
John Wardle, Chief Executive Officer of Amerisur, commented, "This is another tremendous result for Amerisur. The geological risk at Platform 3N was always higher than at previous wells simply because we were stepping out beyond the area where wells had been drilled previously. The fact that the structure at 3N and the flow rates surpassed our expectations bodes well for future development wells in the area, underlining the field potential going north. We continue to work with all parties to resolve the constraints on our export processes, and I hope to be able to give an update on the Ecuador export option early in the New Year."