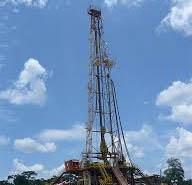 Amerisur Resources is pleased to provide an update on operations in Colombia, Ecuador and Paraguay.
Colombia
Production in the period May to end August totalled 533,428 BO, or an average of 4,337 BOPD. All production volumes are currently trucked to Orito. Operational netback to the Company varied with oil price from February to July, from a maximum of US$25.95/bbl at a sales price of US$59.25/bbl to US$11.95/bbl at sales price of US$43.77/bbl. Further operational savings are being implemented with regard to fuel costs, with the trialling of a combined produced gas/oil burning system. Initial results are promising.
On the interconnector pipeline, in Ecuador, ground preparation works within the Victor Hugo Ruales ('VHR') principal facilities have been completed and civil works are ongoing, including the construction of the 5,000bbl holding tank, reception skids, export system, laboratory and associated facilities.