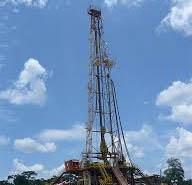 Amerisur Resources is pleased to report an update on the Platanillo Exploration and Production (E&P) contract in Colombia.
Amerisur has been notified that the Agencia Nacional de Hidrocarburos ("ANH"), the governing body of hydrocarbon exploration and production in Colombia, has approved a request by the Company to increase the commercial area of the Platanillo field.
This further extension of the southern part of the field will extend the current contract essentially to the national frontier with the Republic of Ecuador and is made without associated drilling obligations or payments.