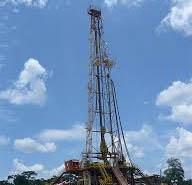 Amerisur Resources Plc, the oil and gas producer and explorer focused on South America, provides an update on well Loto-2 in the CPO-5 contract area, Colombia.
Well Loto-2 has been drilled to a total depth of 10,320 ft MD, and a liner run and cemented. Two zones within the Mirador formation, L1 and L3 were tested, where electric log analysis indicated the existence of 54ft net pay. L1 tested water and oil with water cut (BS&W) of 96% and 16o API oil and L3 tested water and oil with BS&W of 97% and 10o API oil. Loto-2 has been temporarily suspended pending further analysis of these results.
The well was drilled for a total cost of $3.98MM, $1.19MM net to Amerisur/PDSA and testing costs are currently estimated at $0.69MM net to Amerisur.