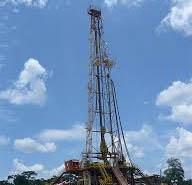 Amerisur Resources updates on the project to connect the Platanillo field in Colombia with the oil pipeline system in Ecuador, named Oleoducto Binacional Amerisur (OBA).
Highlights:
Award by Ecuadorian Ministry of the Environment of the environmental license to Petroamazonas EP for the completion of the construction and operation of the 10.8' (nominal) pipeline to the Victor Hugo Ruales (VHR) field from Pad 9S in the Platanillo field, Colombia.
License approves the construction and operation of the pipeline and the under river crossing within Ecuadorian territory.
All permissions now granted and as such the Company has begun to drill and install the pipeline under river, expected to take approximately 35 days.