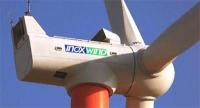 AMSC has received an approximately $40 million order for wind turbine electrical control systems (ECS) from Inox Wind Limited, part of India's Inox Group of Companies. AMSC expects to begin shipments under this new order during the second quarter of fiscal 2015 and expects to complete the vast majority of shipments by the end of fiscal year 2015.
"Over the next quarters, we expect to maintain the growth that we have achieved so far, while we expand our manufacturing capacities in preparation for achieving greater market share," said Devansh Jain, director of Inox Wind Limited. "We continue to have a very strong relationship with AMSC. By using AMSC's sophisticated technology and design, we produce wind turbines with a highly competitive cost of energy."
AMSC's ECS are an integrated, high-performance suite of power electronics systems that include the wind turbine power converter cabinet, internal power supply and various controls. Together, these systems serve as the "brains" of the wind turbine and enable reliable, high-performance operation by controlling power flows, regulating voltage, monitoring system performance, controlling the pitch of the wind turbine blades and the yaw of the turbines to maximize efficiency.