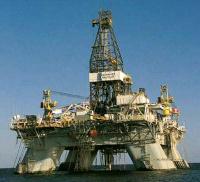 Anadarko Petroleum Corporation provided an update on its activity in the Greater Wattenberg area of northeastern Colorado following the catastrophic flooding that began on Sept. 10, 2013.
"Words can't express the sadness we feel for the families who've lost loved ones, homes, businesses, property, livestock and other belongings in the devastating floods that occurred last month throughout northeastern Colorado," said Al Walker, Anadarko Chairman, President and CEO. "Through the devastation, it's amazing to see the selfless actions of so many to help in the recovery. We are proud of the hundreds of our employees, contractors and others in our industry, many of whom were personally affected, assisting their neighbors and contributing to the broader humanitarian response and clean-up efforts in the affected communities."
To aid in the continuing recovery of affected families in the region, Anadarko contributed $500,000 to various agencies including The Community Foundation serving Weld County, The American Red Cross - Colorado Flood Victims Relief Fund, United Way Foothills Relief Fund and United Way Larimer County Relief Fund.