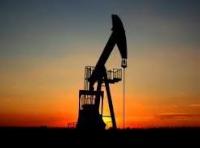 Andes has entered into a Collaboration Agreement with Canacol Energy Ltd (Canacol) to develop the licences held by Interoil Exploration and Production ASA (Interoil).
Canacol has agreed to acquire 49% of Andes's 51% interest in Interoil for a consideration of US$3.2 million. As a result of this transaction, Canacol will hold 49% of the shares in Andes Interoil Limited, the holding company for Andes' shares in Interoil, resulting in an indirect interest of 24.99% in Interoil.
In addition, Canacol has agreed to provide a guarantee of US$4.8 million to fulfil Interoil's guarantee obligations for the LLA-47 licence. As a result, the Colombian regulatory entity, Agencia Nacional de Hidrocarburos ('ANH'), will release Interoil from guarantees totalling US$3.6 million. Andes intends to use the proceeds of US$3.2 million from the transaction to continue the development of its Argentine and Colombian assets and for working capital purposes.