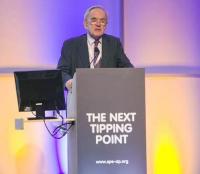 Experts from the global oil and gas industry have heard that a catastrophic disaster can – and will – happen again if the lessons of Macondo and other similar incidents are not learned and shared routinely.
The stark warning was issued to delegates at SPE Aberdeen's Another Perspective on Risk conference in Aberdeen, which was organised to address the shocking number of incidents occurring in recent years despite the horrifying images of the Deepwater Horizon being beamed around the world.
Incidents at Frade, in Brazil, Eagle Ford in Texas, Gullfaks in Norway, and others in Angola were highlighted as evidence that valuable lessons had not been taken on board by the industry on a global level.