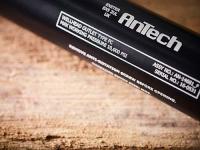 AnTech Ltd, provider of specialist products and services for the upstream oil and gas industry, has responded to industry demand, with the launch of three new products within its best-in-class Wellhead Outlet range.
The Type-C Wellhead Outlet, which was designed and developed by the company for use in hazardous environments, has been on the market since 2013 and has achieved great success due to its safe and simple installation, created in compliance with API 6A, ATEX and NACE standards. In response to the product's success and customer feedback, AnTech has launched two further outlets, namely: Types CB and CC. Each adaptation has been carefully designed to suit various working environments including pressure, ranging from 10,000 to 15,000 psi, temperatures from -60° C to +160° C, whilst meeting ever-tightening budget constraints.
The Type CB and CC Wellhead Outlets provide solutions to the demands of high technical specifications and the rippling effect of the low oil price. Driven by strong customer feedback from key clients, the company has designed, tested and manufactured both variations to AnTech's customary high standards. Both options meet API 6A and NACE certification and have been designed for applications in North America, Africa and Europe.
With the increasing demands for more data and distributed measurements, there has been a growth in the use of fibre-optic cables for permanent monitoring. These solutions are only as good as the connections at surface and AnTech's Type FC outlet has been designed specifically to meet this demand whilst maintaining the highest safety standards at a cost effective price.
In order to meet a lower price point, AnTech has reviewed its current material costs and utilised new manufacturing processes including 3D printing. As a result, the new Type FC outlet incorporates a 3D printed smart system for handling and storing up to four fibres. The unit is suitable for operating in some of the world's most stringent wellsite environments, as it is certified to both API 6A and NACE, additionally it can hold pressures of up to 10,000 psi.