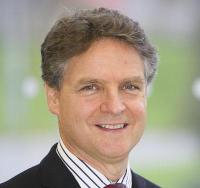 Directional Coiled Tubing Drilling (DCTD) provider, AnTech Ltd, has officially launched its Saudi Arabian presence at its new premises in Al-Khobar. An integral part of the company's global growth strategy, AnTech's new Middle East facility is the result of significant investment from Saudi Aramco Energy Ventures (SAEV) and Calculus Capital.
AnTech is one of only three BHA providers to be offering a DCTD service in the region, and is blazing an aspirational trail for companies of a similar size by entering this marketplace as an SME and competing against two of the world's largest oilfield services companies. Theirs is the first standalone DCTD workshop in Saudi Arabia and brings a unique, focused service approach.
Hosted by AnTech managing director, Toni Miszewski, together with the company's Saudi-based agent, Anas Al-Shuwayer, the MD of Anas Al-Shuwayer Contracting (ASCE), the event saw attendance from some of the region's key industry personnel.