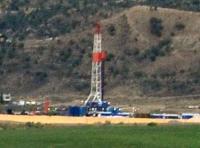 Antero Resources Corporation announced the appointment of three new directors. Robert J. Clark, Benjamin A. Hardesty and James R. Levy have been selected to join its Board of Directors in connection with the closing of Antero's initial public offering.
Mr. Clark has been Chairman and Chief Executive Officer of 3 Bear Energy, LLC, a midstream energy company with operations in the Rocky Mountains, since its formation in March 2013. Prior to the formation of 3 Bear Energy LLC, Mr. Clark was president of Bear Tracker Energy, which he formed in 1996 and which he operated until its sale in 2013. Prior to 1996, Mr. Clark served in various executive positions with SOCO Gas Systems, Inc., Snyder Oil Corporation, Ladd Petroleum Corporation, an affiliate of General Electric, and NICOR, Inc. Mr. Clark received his Bachelor of Science degree from Bradley University and his Master's Degree in Business Administration from Northern Illinois University. Mr. Clark is a member of the board of trustees of Bradley University and serves on the board of trustees of Children's Hospital Colorado Foundation.
Mr. Hardesty has been the owner of Alta Energy LLC, a consulting business focused on oil and natural gas in the Appalachian Basin and onshore United States, since May 2010. From 2007 until his retirement in 2010, Mr. Hardesty was president of Dominion E&P, Inc., a subsidiary of Dominion Resources Inc., which was engaged in natural gas exploration and development in North America.