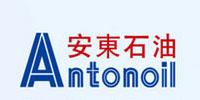 Anton Oilfield Services Group is pleased to announce the renewal of a strategic cooperation agreement with Schlumberger, for a term of three years. The agreement will strengthen the strategic cooperation between both parties involving market, products, procurement and managerial support.
The Group's cooperation with Schlumberger began in 2006. In 2010, the two companies entered into their first strategic cooperation agreement for a one-year term, and in 2011 renewed the agreement for another two years. Further to the amicable and fruitful cooperation between the two companies, Schlumberger took the next step in July 2012 in becoming a shareholder of Antonoil, followed by the signing of a joint venture agreement with the Group in September that year.
The joint venture was established to provide integrated project management services for onshore oil and gas field development in China. In 2013, both parties entered into a mutual supply and purchase master agreement upon the approval of independent shareholders, which further deepened the cooperation.