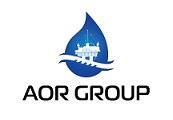 AOR Group says that its services and capability are now available in Angola. AOR Group has entered into an exclusive long-term distribution agreement with Oilfield Support Angola Lda. Oilfield Support will market and rent Cargo Carrying Units (CCUs) sourced from AOR to customers in Angola through Africa Offshore Rentals.
As a leader of offshore cargo carrying units, the AOR Group specifically provides Offshore Certified Containers, Cargo Baskets and Chemical Tanks certified to DNV 2.7-1 and EN 12079 offshore cargo lifting specifications and standards.
This agreement will expand AOR / Africa Offshore Rentals and Oilfield Support's product and service coverage throughout Angola.
As per AOR's commitment to its customers, AOR has placed a substantial fleet of units on the ground in Angola and can supply with immediate effect any quantities of the units on the ground a client may require. Additional units will be added to the fleet thus guaranteeing availability whenever a client has a requirement.