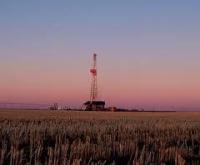 Apache Corporation announced completion of its previously disclosed sale of a one-third minority participation in its Egypt oil and gas business to Sinopec International Petroleum Exploration and Production Corporation. After customary closing adjustments, Apache received $2.95 billion in cash.
Apache will continue to operate the Egypt upstream oil and gas business.
"We welcome Sinopec as our new partner in Egypt; together, we will continue to deliver the tremendous hydrocarbon resources in the Western Desert at attractive rates of return," said G. Steven Farris, Apache's chairman and chief executive officer. "We also look forward to working together in other parts of the world.
"With this transaction, Apache has completed $7 billion in asset sales in the process of rebalancing our portfolio toward assets with predictable growth rates and attractive rates of return," Farris said.