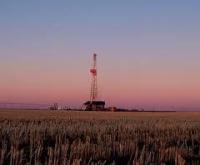 Apache Corporation announced several changes to its executive organization: Roger Plank, president and chief corporate officer, has elected to retire from Apache. Alfonso Leon, senior vice president and chief of staff, has been appointed executive vice president and chief financial officer, reporting to G. Steven Farris, chairman, chief executive officer and president. Leon will lead Apache's financial, commercial, stakeholder relations, planning and strategy functions. Tom Chambers will assume the new position of senior vice president, Finance.
"In nearly 33 years at Apache, Roger has been intimately involved in Apache's direction and profitable growth, and I have valued his insight and perspective on our business, culture and strategy," Farris said.
Plank began his career in Apache's Minneapolis office in 1981 as an investment representative and advanced to president of Apache Programs Inc. He became a vice president of Apache in 1987 and provided leadership of the communications, investor relations, government affairs and planning functions. He became chief financial officer in 1997 and president of the company in 2009.