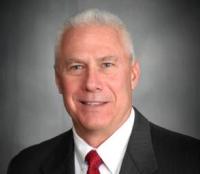 Applus RTD has appointed Phillip Morrison as its new regional director for the United States.
Phillip will be responsible for all Applus RTD operations in the US and brings a wealth of experience to the company, having over 30 years' experience working in the oil and gas industry.
Working with well-known companies such as TD Williamson and Cameron International, Phillip has completed international assignments and held global responsibility for a strategic pipeline integrity business unit securing sustainable market positions for the business in each role.
Commenting on his appointment, Phillip said: "Joining Applus RTD is an exciting opportunity for me professionally and personally. I am honored to be joining the company in its pursuit of generational market opportunities within the oil and gas, aerospace and other major sectors in the United States.