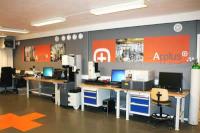 Applus RTD unveiled the latest addition to its revolutionary NDT range – an ROV deepwater inspection tool for non-piggable pipelines.
The RTD INCOTEST (INsulated COmponent TESTing) system was developed in partnership with Delta SubSea and uses the latest pulsed eddy current technology to ensure reliable detection of surface and subsurface corrosion in both thin and thick-walled pipelines.
The strategic partnership allows the companies to build upon their respective skills base by marrying the NDT expertise of Applus and subsea capabilities of Delta SubSea. The resulting INCOTEST system will revolutionize the subsea inspection industry, providing reliable data on the integrity of deep-sea infrastructure.