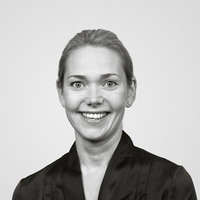 The Board of Norwegian Energy Company ASA has appointed Cecilie O. Lindseth as Managing Director of the company.
Cecilie O. Lindseth comes from the position as Senior Lawyer in the law firm Arntzen de Besche AS, where she has worked for the past 11 years. As a member of the law firm's M&A-group, she has worked extensively with mergers and acquisitions, demergers and corporate restructurings, equity offerings and stock-exchange listings for companies in the oil and offshore industry. During her time with the law firm, Lindseth acted as In-House Legal Counsel to Noreco with respect to their listing on the Oslo Stock Exchange in 2007. From 2011 to 2014 she was Arntzen de Besche's Asia Pacific Representative in Singapore. Lindseth has a qualifying law degree from the University of Oslo and Université de Lausanne.
Riulf Rustad says, "I am very pleased to welcome Cecilie O. Lindseth to the Noreco team. Her experience and expertise give a very strong contribution to our team. The Board also takes this opportunity to thank Silje Augustson for her contribution to Noreco."
Lindseth will take on the position 1 October 2017.