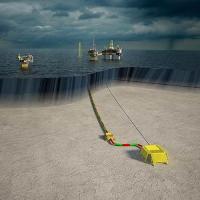 Statoil's plans for development and operation for the Utgard and Byrding fields in the North Sea have been approved by the Norwegian authorities. Utgard is a gas and condensate field on Norwegian and UK continental shelf while Byrding is an oil and gas field north of the Troll field.
"I'm pleased that the plan for development and operation of Utgard and Byrding now has been approved. These projects will give valuable new volumes to the Sleipner and Troll field. Efficient utilisation of existing infrastructure contributes to reducing the costs and make these developments profitable," says Torger Rød, senior vice president for Project Development in Statoil.
Capital expenditures for Utgard are projected at about NOK 3.5 billion while for Byrding the capex is estimated to near NOK 1 billion.