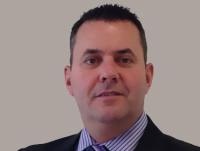 Aquatic Engineering & Construction Ltd, an Acteon company, has appointed Allan McKenzie to the strategic role of Director of Global Operations based in Aberdeen. This position is the result of six months work behind to the scenes to restructure and streamline the business and will support the drive to further develop Aquatic's global footprint and additional strategic developments.
This new leadership position will be an integral part of the Global Centre of Excellence organisation and will determine, promote and control global strategic and tactical plans with an operational focus both on and offshore.
A member of the Chartered Management Institute and Institute of Asset Management, McKenzie holds electrical and electronic engineering qualifications and has a wealth of experience in the Oil and Gas Industry, with over 30 years in the marine sector in a number of asset management and asset operations roles. He brings to Aquatic experience gained with his time at Oceaneering, Stolt Comex Seaway, Rockwater, Acergy/Subsea7 and Ceona including lay equipment management, maintenance programmes & assurance systems and process & procedures.
Martin Charles, Managing Director stated, "Aquatic must represent value for money in the global market we are establishing for ourselves and this appointment will lead to us maintaining the undeniable skills we have in the UK, but replicating those talents, as the market demands, worldwide. Allan brings the experience and expertise to meet these challenges through a proven record of strategic development, operational leadership, technical acumen and customer service. I am looking forward to his joining our team."