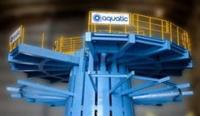 Aquatic Engineering and Construction Ltd, an Acteon company, would like to invite you to a press event to celebrate its 40-year anniversary of operating in the North Sea.
The celebratory event will be held onboard the grand Gulden Leeuw tall ship docked at Aberdeen Harbour on Thursday, 24 April, 2014, from 3 p.m. onwards, and will include the opportunity to set sail on the vessel and enjoy dinner onboard before returning to harbour for a continuation of the evening reception.
A press conference and discussion will outline Aquatic's place in the evolution of the British oil industry over the past 40 years, and will highlight future growth opportunities for subsea services locally and in new and emerging markets.