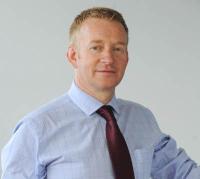 Aquatic Engineering & Construction Ltd, an Acteon company, has successfully completed re-certification to ISO 9001; ISO 14001 & OHSAS 18001, demonstrating a commitment to quality; the environment and health & safety. The Lloyds Register Quality Assurance (LRQA) accreditations demonstrate to customers and suppliers alike, that Aquatic has robust systems in place to ensure quality, environmental and health & safety systems and that those systems are at the highest level possible.
The successful re-certification, without any major non-conformances, demonstrates the continued success and implementation of the company's Integrated Management System (IMS). LRQA tested the integrity of Aquatic's IMS over the previous assessment cycle and endorsed the strategic assessment plan for the next 2-year certification cycle. The audit team from LRQA confirmed that the aims had been successfully achieved by the Singapore and UK entities and concluded that the results of the visit fulfilled the standards and audit criteria identified.
Aquatic recently introduced Project ICEBERG to embed a "right first time" culture; best practice investigation tools are to be used to identify and implement process improvements. Employee engagement has been excellent and initial customer feedback has of course been very positive. This initiative builds on a number of recent global structural and process changes aimed at delivering best in class service to customers.
Martin Charles, managing director says, "The triple re-certification underpins the company's total focus on customer service as the way to achieve the very highest performance standards at every level possible. Ensuring the supply chain receives the right services at the right quality is a high priority at Aquatic and by driving focus as a right first time philosophy aided by new tools, processes and training, has been welcomed by employees and customers alike."