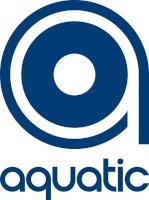 Aquatic Engineering & Construction Ltd, an Acteon company, was a runner-up in the Strategic Direction category at the prestigious IACCM 2013 Innovation Awards in Phoenix, Ariz., in October.
This is the second year that the International Association for Contract and Commercial Management (IACCM) has included awards to celebrate excellence and innovation in contracting. The Strategic Direction category recognises business initiatives that have significantly raised the strategic profile and contribution of the commercial or contracting process or function within an organisation.
The IACCM received 68 entries from organisations large and small, public and private, including many of the world's top brands. An independent panel of judges identified winners and two runners-up in four categories. They selected individuals and teams who have raised the profile of contract and commercial capability within their organisations in the past 12 months.