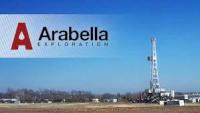 Arabella Exploration, Inc. has acquired additional working interests in its properties from existing working interest holders. Over a series of five separate transactions, the Company acquired approximately 420 net acres and approximately 350,000 barrels of oil equivalent in proved reserves.
These reserves are worth in excess of $6.0 million of proved PV10, including approximately $3.5 million of proved developed producing PV10. Across the five transactions, the Company will pay, in the aggregate, approximately $2.2 million and issue 112,250 of its ordinary shares. The Company will be entitled to production and revenue from the acquired working interests beginning from the effective date of November 1, 2014.
"We are excited to have this opportunity," stated Jason Hoisager, CEO of Arabella, "we are firm believers in the value of the Southern Delaware Basin and our land in particular. We are excited to have the opportunity to acquire a greater interest in our wells and leases on what should be accretive terms, and will continue to do so in the future where possible."