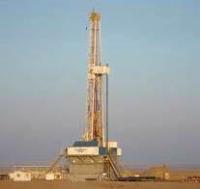 Carpian Energy provides the following operational update regarding Aral Petroleum Capital LLP.
Following receipt of a flaring permit and a permit for emissions into the environment from the Kazakhstan government, Caspian announced on September 24, 2014 that Aral had reinstated oil production at the East Zhagabulak field.
At such time, management of Aral anticipated aggregate production of approximately 1,300 barrels of oil per day (bopd), with production volumes consistent with those that were encountered before the shutdown of the East Zhagabulak field which occurred in January, 2013.
In light of the recent dramatic drop in oil and gas commodity prices, management of Aral reassessed its production activities and determined to reduce production volumes at East Zhagabulak while prices remain at current levels.