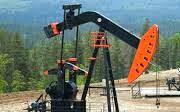 Arcan Resources Ltd. has entered into an arrangement agreement with Aspenleaf Energy Limited pursuant to which Aspenleaf will, subject to certain conditions, acquire all of the issued and outstanding common shares of Arcan for $0.11 per share in cash. The consideration offered for the Shares pursuant to the Arrangement represents a 112% premium over the 10 day weighted average trading price of the Shares on the TSX Venture Exchange.
Terry McCoy, CEO of Arcan, stated 'we are extremely pleased to have entered into an Arrangement Agreement with Aspenleaf to provide an opportunity for Arcan shareholders to monetize their investment at an attractive premium to recent trading. Based upon the current commodity price environment and after actively reviewing the options available to the shareholders of Arcan, we believe this transaction offers attractive value.'
The terms of the Arrangement Agreement were negotiated at arm's length between Arcan and Aspenleaf and have been unanimously approved by the boards of directors of both Arcan and Aspenleaf.