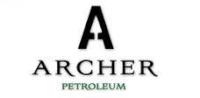 Archer Petroleum Corp. has signed a participation agreement to participate in the drilling of the Clayton No. 1H, a horizontal well. This well will target the Gardiner lime in Runnels County, Texas.
It is anticipated that drilling of the Clayton No. 1H will commence March 2015. The permit for the well will allow the well to be drilled to a depth of approximately 4,100 feet with a horizontal leg of up to 3,500 feet. The company intends to participate to earn a 25% Working Interest. The estimated cost to drill and complete the Clayton No. 1H is $1.3-million.
The Gardiner lime has very similar features to another major field in Texas called the Austin chalk. Both formations produce from fractured limestone. Initial production of 1,500 barrels of oil per day has been reported in Austin chalk from horizontal wells. The Clayton No. 11H well will be the first Gardiner horizontal drilled in Runnels County, Texas.