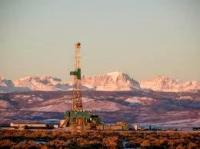 Argent Energy Trust notes that there is renewed high trading volume and price volatility in Argent units, which may be related to speculation on recent expected well results and operations.
Recent drilling and production results have been positive, however, it is not the Trust's standard practice to release single well results or initial production rates over a short time period.
This is specifically intended to discourage speculation or promotion in the units, and to focus investors on the overall drilling program and results, rather than normal operational well by well variations.