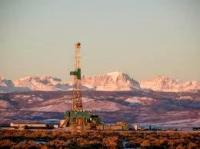 Argent Energy Trust report that second quarter 2014 production averaged approximately 6,373 barrels of oil equivalent per day (boe/d), (approximately 69% oil and NGLs), exceeding previously announced second quarter production guidance of 6,100 to 6,200 boe/d.
During the month of July, Argent achieved a new all-time daily production high, a milestone that is reflected in the Trust's 30-day production average of approximately 7,200 boe/d. This production level reflects initial flush rates from planned new Eagle Ford oil and South Escobas natural gas wells that were brought on that are subject to high decline rates.
During the second quarter, Argent successfully completed and brought onstream one new South Escobas well, Violeta Ranch #8, and two new Eagle Ford wells, namely the Makers 1H and Makers 3H.