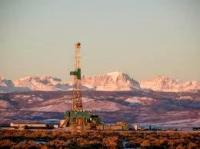 Argent Energy Trust has entered into an agreement for the sale of its interests in the Manvel Field, Texas and provides a management update.
Asset Sale
Argent Energy (US) Holdings Inc., a wholly-owned subsidiary of the Trust, has entered into a sale agreement to sell its interest in Manvel Field to a third party for gross proceeds of US$20.5 million, subject to usual closing adjustments. Argent's holdings in the Manvel Field includes interests in 1,870 gross (1,816 net) acres and 31 active oil wells, with average working interest production of approximately 350 boe/d barrels of oil equivalent per day before royalties.
The transaction has an effective date of January 1, 2015 and is expected to close on or before May 14, 2015. Argent's production for 2015 is expected to average approximately 4,700 boe/d after taking account of this sale, compared to the previous forecast of 5,000 boe/d.