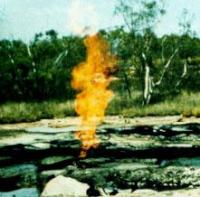 The Directors of Armour Energy are pleased to provide the following update on the Lamont Pass 3 vertical exploration well. The well is testing multiple targets from a single vertical well in the Glyde Sub basin of the McArthur Basin. Lamont Pass 3 is located 50km south of the Myrtle Sub basin and is 25km north of the Glyde 1 (ST1) gas discovery made by Armour Energy in 2012, which flowed up to 3.3 mmcfd.
While drilling on air at 260 metres, the Company first noted gas and associated oil indications with minor fluorescence and hydrocarbon cut. Prior to setting casing at 304 meters, significant connection gases were reported, up to 25 times the background gas levels.
Core drilling then proceeded through the Lower Lynott formation. Hydrocarbon cut and fluorescence continued to be observed between 391 and 534 metres with a number of core sections taken and preserved for further analyses.