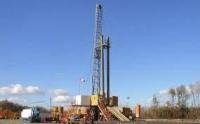 Ascent Resources has appointed Colin Hutchinson as Finance Director with immediate effect.
Colin currently serves as Group Financial Controller of Ascent and Company Secretary, positions he has held since March 2013.
Prior to joining Ascent, Colin served as financial controller at Lochard Energy plc and finance director at Samba Communications. He has been a non-executive director of Iafyds plc (formerly VPhase plc) since February 2014. Colin is a chartered accountant with an MBA from Warwick Business School. He has over 15 years of international experience gained in commercially orientated finance roles.