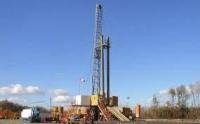 As previously announced, the Company has been in discussions with new industry partners, to explore alternative routes that would ultimately enable the Company to generate income from the sale of gas from the Petišovci field in 2016, without the need to construct a new gas treatment works.
The Company believes that the most viable route will be through using a combination of new and existing pipelines to contract out the processing of the gas from the Petišovci field.
Initial technical and legal due diligence is progressing satisfactorily and discussions remain in an advanced stage. The Company is working to conclude a binding agreement during Q1 2016, with a view to producing gas by Q3 2016.