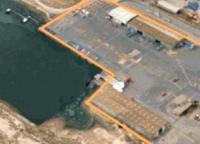 ASCO has secured a services contract for work in the North Sea with Marathon Oil UK, which is worth more than $75 million. Commencing in July 2015, the five year contract will include quayside services, warehouse management and the provision of marine gas oil in support of Marathon Oil's Brae field.
Combined with other recent contract wins, such as the company's deals with BP E&P and Statoil UK, ASCO has secured long-term business in the North Sea worth in excess of $750 million. Craig Lennox,
CEO Europe at ASCO, commented, "ASCO has supported Marathon Oil for many years and we are delighted to secure a new long term contract with them. This contract demonstrates the value of ASCO's integrated service provision within the North Sea and will allow us to build upon our existing strong relationship."