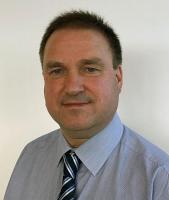 Ashtead Technology has strengthened its UK team with the appointment of a regional technical support leader, to provide its customers with the most efficient, cost-effective technological solutions.
With a career spanning more than 25 years in the subsea industry, Graeme Booth joins Ashtead from Subsea 7 where he held a number of technical support and offshore operational roles, including survey equipment superintendent.
Mr Booth will provide customers with technical support covering equipment rentals and custom engineered packages, for survey and ROV operations worldwide.
Based in Aberdeen, Mr Booth's role has been created in response to increased customer demand for outsourced integrated technical support from initial pre-bid stage through to offshore execution, ensuring projects are delivered on time and within budget.
Allan Pirie, chief executive of Ashtead Technology, says, "We understand that selecting the right technological solution, with 24/7 support is critical to the success of our customers' subsea operations. We will continue to expand our technical support team in response to current market challenges. Our customers are increasingly looking to their suppliers for ways to minimise technical and operational risks and drive down costs. Graeme will be integral to driving this forward, supporting our existing customers, developing new business opportunities and growing our service offering. Graeme's extensive industry experience, coupled with his in-depth knowledge of survey and ROV equipment, will provide additional value to our customers."
Commenting on his appointment, Booth says, "Ashtead is a company with a clear vision and a highly skilled team who have helped shape the company into the industry leader it is today. I look forward to playing my part in the next phase of the company's growth, as it looks to enhance its range of value-added services to support customer projects globally."