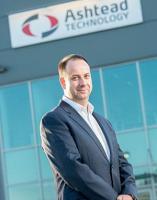 Global subsea equipment specialist, Ashtead Technology has successfully delivered an advanced subsea laser scanning project for Subsea 7 on Chevron's Captain field located in the UK North Sea.
The project saw Ashtead carry out a well inspection utilising Newton Lab's M210UW and M3200UW subsea laser scanning systems.
Ashtead designed and engineered bespoke deployment tools that enabled the scanning systems to accurately capture subsea scans at water depths of 110 meters using divers.
The scope of work included an internal casing inspection and a horizontal mapping survey to capture more than 100 short and long range scans. This allowed Ashtead to successfully generate a 3D model of the structure with sub-millimetre accuracy.
The subsea laser scanning systems were fully tested at Ashtead's purpose built facility in Westhill, Aberdeenshire before undergoing a simulated dry-run for the client ahead of deployment.
The project was mobilised within two weeks of the contact being awarded and was completed on time and within budget.
The contract marked Newton Labs' first subsea project using its recently launched M3200UW laser scanner. The system can operate with either a scanning or a fixed laser line to measure underwater objects to 0.02 millimetre accuracy. Designed for ROV or diver deployment, the tool is fitted with a high resolution camera, allowing data to be streamed live, in real-time for maximum efficiency.
In addition, the short range M210UW scanner delivers high-detailed underwater inspection and measurements by optical triangulation. The projected laser line sweeps the target surface and the high-resolution camera captures and records the visual data to create a point cloud 3D model. Although specifically designed for use in fresh or salt water, the scanner can also operate in air.
The Captain Field is located approximately 145 km north-east of Aberdeen in water depths of approximately 110 m.
Allan Pirie, chief executive of Ashtead Technology, commented, "In response to market demand, we continue to invest in the latest subsea equipment, working with leading manufacturers to provide the technology our customers need. This project was a great example of how the supply chain can work closely with operators to design and engineer bespoke solutions to complex challenges"
Positioned at the forefront of technology and innovative problem solving, Ashtead strives to provide a one-stop-shop for cost effective solutions to maximise performance with high quality service and delivery.