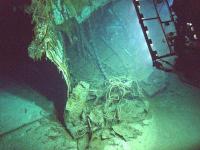 An Aberdeen-headquartered firm has donated specialist subsea equipment to help solve one of the most tragic mysteries of the Second World War.
Ashtead Technology has been supporting attempts to discover exactly what caused the loss of 645 crewmen when the HMAS Sydney sunk on November 19, 1941.
In addition, the independent provider of subsea equipment rental, sales and services to the offshore industry, has provided 3-D survey equipment to study the wreck and inform conservation of what is a mass grave site.
The vessel had gone missing following a battle with the German cruiser Kormoran, which also sank. Since then it was never known why the Australian ship went down so quickly when it was pitted against a relatively small opponent.
The final resting place of the HMAS Sydney was only discovered in 2008 off the West Australian coast at a depth of 2000 metres.