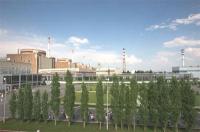 ROSATOM Corporation and Vietnam Atomic Energy Agency (VAEA) held an international roundtable, "Public acceptance of nuclear technologies: Sharing the Asian experience", in Ninh Thuan Province, Vietnam, on 13 November 2015 – where the first nuclear power plant (NPP) in Southeast Asia is going to be built.
The panel session brought together experts from Vietnam and Russia, as well as nuclear specialists from other Asian countries such as India, Malaysia, Bangladesh and Indonesia.
Addressing the roundtable, Dr. Hoang Anh Tuan, Director General of VAEA highlighted the need to gain public acceptance of nuclear power and the creation of a new nuclear industry in Vietnam.