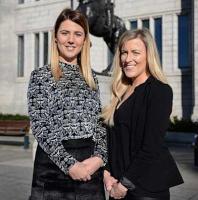 Aspectus, the global communications agency serving the energy, engineering, financial services and technology sectors, has opened an office in Aberdeen to support its growing oil and gas client base.
Aspectus has been active in the oil and gas industry for a number years, successfully operating from its bases in London, Houston and Singapore. Despite the recent precipitous drop in oil prices driven by a global glut in supply, the company has decided that the timing is right to strengthen its foothold in the market.
Aspectus offers a unique approach, which combines content, media and search with the latest analytics to measure the precise levels of engagement its campaigns create. Clients are given a transparent view of how their communications has increased audience engagement, which can be benchmarked against competitors and the wider market.
Alastair Turner, CEO of Aspectus, says, "We understand that in today's challenging environment, justifying spend on communications is incredibly tough. That's why at Aspectus we don't bill for time, we sell business outcomes and charge for the results achieved. Furthermore, we take the risk out of investment in PR by offering performance-related campaigns. We believe we can make a measurable difference to our clients' businesses; so much so that we're willing to put our money where our mouth is."
Megain Buchan has been appointed as account manager to lead the company's Aberdeen operation. Previously a client of Aspectus, Megain joins the company from ProSep, the oil, gas and produced water specialist. Megain brings over five years' global marketing and communications experience to the role, having worked for oilfield service companies in Aberdeen, Houston and Kuala Lumpur.
Megain adds, "I'm delighted to be joining the Aspectus team. I have first-hand experience of the impact Aspectus' innovative campaigns create. The challenge for our clients now is maintaining their relevance in a changing market and protecting the value of their brands. We can help clients use the most effective digital and mainstream communications channels available to reach their audience and motivate them to engage commercially."
Laura Iley, head of oil and gas at Aspectus, comments, "We're thrilled to be taking our unique approach to a wider market. We're committed to the future of the sector and immersed in its challenges, which is why we've recruited our team of sector specialists from within the industry. This experience, combined with our creative approach to communications is what enables us to deliver measureable business outcomes."