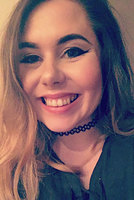 Asset Guardian Solutions Limited (AGSL), which specialises in protecting industrial and automation control system (IACS) software assets across a range of industries, announced that Blaire McLeod has been appointed Technical Consultant.
The announcement coincides with the award of recent contracts by long-term customers that operate in the UK food and beverage industry.
In her role as Technical Consultant, McLeod is responsible for developing Asset Guardian software, which requires designing, writing code and testing it. She is also an integral member of the AGSL customer support team, which liaises with customers to create budget proposals, install software, and fix problems should they arise. McLeod brings with her a solid background in database systems, networking and user experience. She is also very experienced in customer service, having worked in a customer relations role for nine years for a major UK retailer.
"As specialists in process control software asset protection, we help our customers in many ways. From protecting themselves against cyber attack to effectively managing asset obsolescence," says Iain Rennie, Product Manager for Asset Guardian Solutions Limited. "To achieve that, we must continue to develop effective systems and deliver exceptional customer support, so it's critical that we maintain a team of highly motivated, experienced technical staff with outstanding customer relations ability. Blaire exhibits every one of those qualities, and we welcome her to the team."
Originally from Dundee, Scotland, McLeod holds an BSc (Hons) in Applied Computing from University of Dundee. She is also a member of the British Computing Society.