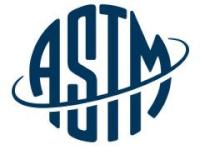 A new test method developed by ASTM International's committee on petroleum products, liquid fuels, and lubricants (D02) will help bring emerging technology to the realm of gasoline sample analysis.
According to ASTM member Dan Wispinski, laboratory manager at InnoTech Alberta, the new standard is the first to describe the use of the new vacuum ultraviolet (VUV) detector in gas chromatography analysis. Specifically, the standard will soon be published as D8071: Test Method for the Determination of Hydrocarbon Group Types and Select Hydrocarbon and Oxygenate Compounds in Automotive Spark-Ignition Engine Fuel Using Gas Chromatography with Vacuum Ultraviolet Absorption Spectroscopy Detection (GC-VUV).
"The setup procedure is easy and requires no pre-column tuning or valve timing adjustments," says Wispinski. The standard allows for faster runtimes, he says, because of the test method's ability to handle co-elution among various species and hydrocarbon classes. "It is a testament to the ASTM process that enables new technology to be quickly incorporated into mainstream use."
The new standard uses straightforward instrumentation – a gas chromatograph, a standard 30m nonpolar column, and a VUV detector – to quantify hydrocarbon groups and selected individual compounds in gasoline. Testing determines concentration of the hydrocarbon classes of paraffins, isopariffins, olefins, naphthenes and aromatics.
"This explicit compound and class identification together with the ease of calibration give the new method significant advantages," notes Wispinski.
Refineries and contract laboratories, as well as process engineers, in the petrochemical industry could use the new standard to analyse gasoline samples. Research and development organisations could find this approach helpful for solving problems in applications beyond gasoline. Finally, the standard could provide regulators with an alternative model to cite in gasoline specifications and regulations.
Wispinski notes that early adopters of VUV technology will be needed to help develop a precision statement for the new standard.