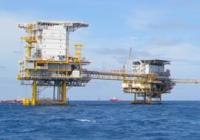 Atkins has been awarded a multi-disciplinary pre-FEED (Front End Engineering Design) decommissioning contract with Centrica Energy.
The five year agreement will see Atkins provide the UK energy company with engineering and design services, drawing on a range of Atkins' expertise across a number of disciplines in subsea, structures, pressure systems and environmental feasibility studies.
The agreement applies to any fields Centrica decides to decommission in the UK or Netherlands during the contract period.
Alex Campbell, MD of Atkins' oil and gas business, commented: 'We are looking forward to building on our existing relationship with Centrica and continuing our partnership providing structural and subsea integrity services for their offshore assets. As more oil and gas infrastructure begins to reach the end of its design life, multi-industry expertise and decommissioning experience from the nuclear sector, as well as the oil and gas industry, has become an important differentiator for Atkins in winning work.'