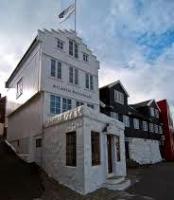 Atlantic Petroleum has commenced drilling of the Ivory well (6707/10-3 S) in PL 528B.
Atlantic Petroleum Norge has a 9%* working interest in PL 528B located in the Norwegian Sea. The licence is located adjacent to the Statoil-operated Aasta Hansteen field development which is due to come on stream in 2017.
The Ivory well is being drilled by the West Navigator drillship. The well is planned to drill to a total depth of around 4200 m TVD and operations are anticipated to take 60-90 days. This will be extended in the case of discovery.
The PL528 licence contains the Ivory prospect which is gas prone with Direct Hydrocarbon Indicator (DHI) support. Gross recoverable resources have been estimated to be 50- 230 mmboe for the main target. The licence also holds several other large prospects, some with DHI support.