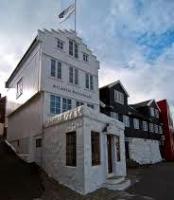 Atlantic Petroleum announce that drilling operations on the re-entry of the 6104/21-2 Brugdan II exploration well on Faroes Licence 006 have concluded.
The well was drilled to 4542 meters and drilling was operationally challenging. No hydrocarbons were found in the intervals drilled and the well will be now plugged and abandoned. The well was re-entered using the West Hercules semi-submersible rig in a water depth of about 460m.
Brugdan is a large four-way dip closure in the Tertiary that was previously drilled in 2006 by the 6104/21-1 well. Neither well encountered the Vaila Sandstone target.