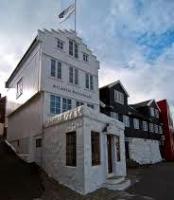 Atlantic Petroleum announces that drilling operations on well 7222/11-2 on the Langlitinden prospect in License PL 659 are about to complete. The well (7222/11-2) encountered oil-bearing sands of Triassic age.
The primary objective of well 7222/11-2 was to prove hydrocarbons in the Kobbe Formation reservoir (Triassic) and notably to prove good flow properties in the same reservoir. The well encountered oil in the main channel sands target. Extensive data sampling, including cores, wireline logs and fluid samples have been performed.
Movable oil was proved in the main target for the well, but mini-DST indicated poor reservoir properties at the well location. The well also encountered several hydrocarbon bearing sands in the lower Kobbe section. No fluid samples were collected here as these sands were expected to be too tight at this location. No hydrocarbon contacts were found in the well.