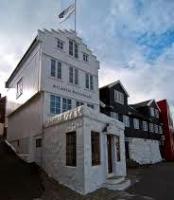 Atlantic Petroleum announces that the UK Department of Energy and Climate Change (DECC) has advised the Blackbird Field joint venture partners that it has approved the Blackbird Field Development Plan (FDP) Addendum.
The Blackbird Field is owned by Nexen Petroleum U.K. Limited (Operator) 73.02957%, Nexen Ettrick U.K. Limited 17.57270% and Atlantic Petroleum UK Limited 9.39773%.
The Blackbird field was discovered in 2008 and has been in production since 2011. The field currently consists of one subsea producer and one water injector tied back to the Aoka Mizu FPSO (which also handles the Ettrick Field production). Oil is exported by shuttle tanker and gas exported to the St Fergus gas terminal. The FDP Addendum will result in the drilling of a second production well. The well is planned to be drilled in early 2014 and is expected to be in production by mid-2014. Similar to the Ettrick 20/2a-E9 production well, which came onstream in November 2013, the investment in the Blackbird production well is expected to qualify for the Brown Field Allowance under the UK taxation system.