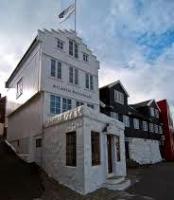 Atlantic Petroleum's subsidiary Atlantic Petroleum UK Limited has signed a sale and purchase agreement with Third Energy Offshore Limited for the sale of Atlantic Petroleum's interests in P1724 (UK Block 43/13b which contains the Pegasus West Gas Discovery), P1727 (UK Blocks 43/17b and 43/18b) and P2128 (Block 43/12).
Under the sale and purchase agreement, Third Energy will purchase Atlantic Petroleum's 10% working interests in the above Licences for a total potential consideration of £16.5 million of which £7.5 million will be paid on completion. Remaining payments are conditional on production from Pegasus West and further development in the blocks.
The Pegasus West well (43/13b-7) was drilled and tested at a combined rate of 91 MMscfpd (million standard cubic feet per day) in late 2014. The well is approximately 7 km WSW of the 43/13b-6Z Pegasus North discovery well. Both wells are in P1724, close to the producing Cavendish Field. The licences are operated by Centrica North Sea Gas which holds 55% equity. Atlantic Petroleum holds 10% equity and the remaining equity 35% is held by Third Energy Offshore.